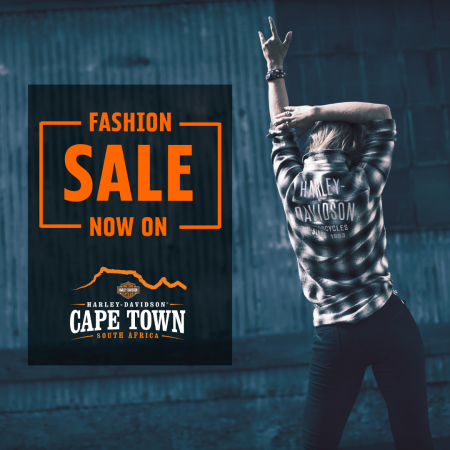 DEFINE YOUR STYLE. DRESS WITH ATTITUDE!
At Harley-Davidson® we don't only make motorcycles that look good, but also apparel to make you look good on or off a bike. So whether you own a Harley® or not, you can live the Harley® lifestyle with our range of ladies and men's fashion!
We build things with the kind of quality that can turn a leather jacket into a family heirloom. From functional gear like rain suits and helmets, to mechanics' work shirts, to modern riding jackets, to apparel that lets you roll with some Harley® style when you're off your bike, we've got you covered.
Visit us in-store today to find the look that suits you!
2 Hospital Street, Harbouredge Building, Green Point, Cape Town.
Trading hours: 
Monday - Friday: 8:00 - 17:30
Saturdays: 8:00 - 13:00